"Kindness eases change.
Love quiets fear.
And a sweet and powerful
Positive obsession
Blunts pain,
Diverts rage,
And engages each of us
In the greatest,
The most intense
Of our chosen struggles."
– Octavia E. Butler
Clarity First
A notebook about how we work, and learn, and love and live.
This week I ran into a client in the supermarket. As we stood the requisite 6 feet from each other we shared that, yeah, we are both accustomed to working from home, but working from home has always meant being able to connect physically, too. But that was then.
This is now. We are living in a completely new world, one centered not on physical but virtual connections. So today I ask, when you hit the reset button on your own operating system, what opens up? Because that is what we need for tomorrow.
What brought us here will not get us to where we need to go next. We are in a new world, and we need to co-create it as we go. Happy Friday.
Leadership
As a leader, you are moving mountains to adjust in the face of this unprecedented adversity.
"How do we intentionally promote resilience in the workforce? How do we continue to provide our complex services while taking care of our families, our work force, each other and ourselves?
"The teachings and principles from trauma-informed approaches and resilience offer a foundation for answering these questions."
Article: Building Organizational Resilience in the Face of a Ubiquitous Challenge
Leadership
Using emotional intelligence to build resiliency
This week GolemanEI, the leadership coaching program that teaches Daniel Goleman's methods of emotional intelligence, released a free module on resilience. It offers some excellent practices for this moment in time.
Community
Natural disasters can bring out more kindness than selfishness.

In the days that followed the Great Alaska Earthquake small-business owners worked together to salvage what they could from their stores.  Associated Press
Just as the sun was setting in Anchorage, Alaska on Good Friday, March 27, 1964 a massive earthquake rocked the town. Within minutes the Main Street was reduced to rubble.
Early the following morning news of the Great Alaska Earthquake reached a small team of sociologists at Ohio State University. Their Disaster Research Center was a new, first-of-its-kind institute with the mission of dispatching social scientists to disaster areas as quickly as possible to dispassionately document the community's response. Before this research center was established the common assumption was that such disasters would lead to "a mass outbreak of hysterical neurosis among the civilian population." The assumption was that the populace "would behave like frightened and unsatisfied children."
"But when the disaster researchers started touching down in Anchorage, a mere 28 hours after the earthquake, they almost immediately began discovering the opposite: The community was meeting the situation with a staggering amount of collaboration and compassion."
Article: This Is How You Live When the World Falls Apart
Community
Across the globe, a coronavirus culture is emerging, spontaneously and creatively.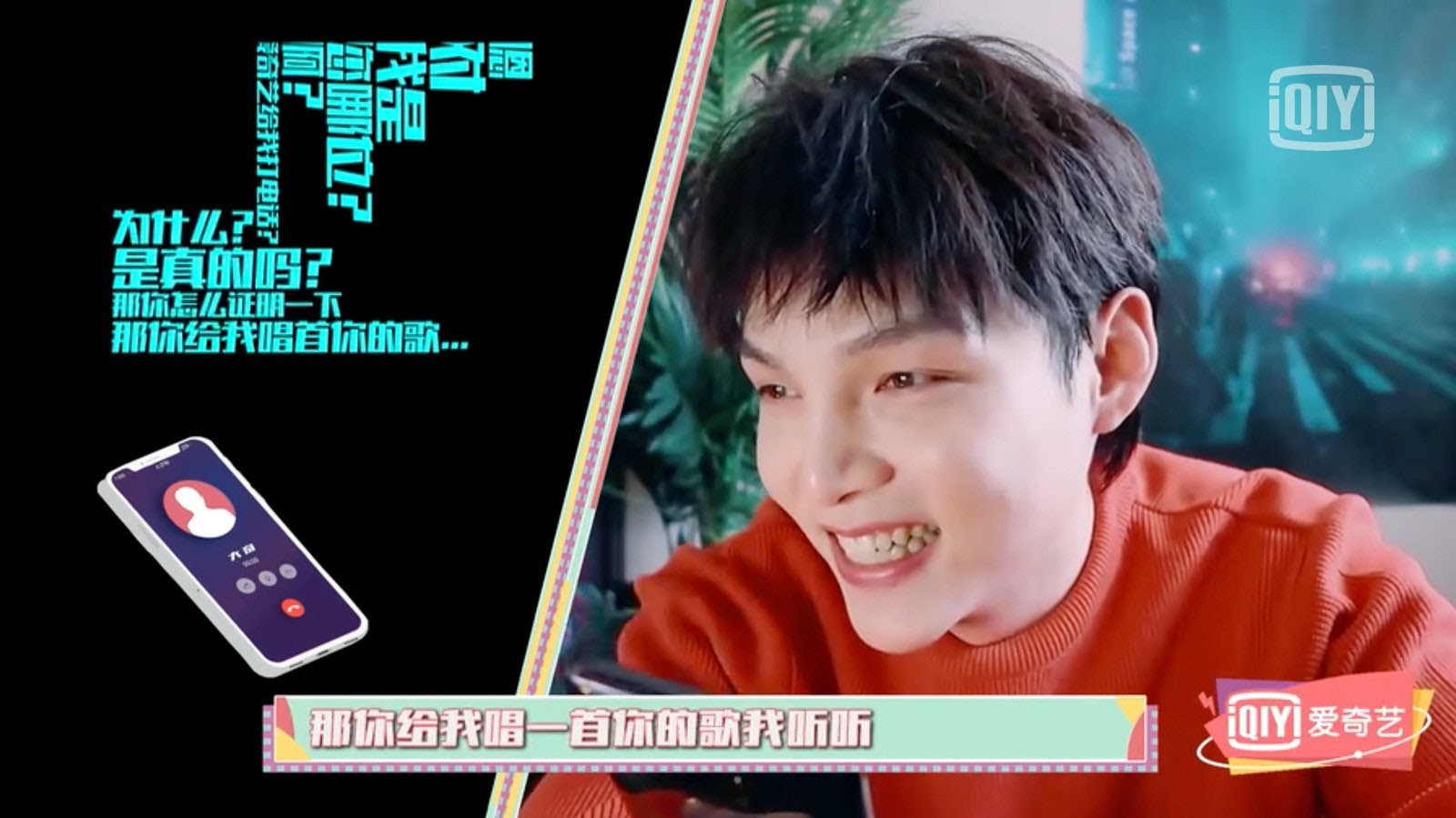 The new reality show "Home Karaoke Station" features famous singers taking requests and performing while self-quarantined in their homes.  iQiyi
"One of the amazing things about the human species—once harmless critters not much more than monkeys running around—is that, over time, we have become very creative. We've adapted to survive. That's what people will rely on now—coming up with incredibly imaginative ways to find connections even when they're not in the same physical space together."
"In these early days of the global pandemic, human creativity has centered largely on simple forms of relief and release. In China, the epicenter of the covid-19 outbreak and a nation where almost eight hundred million people have experienced some form of lockdown, night clubs that were forced to shut their doors have turned to virtual "cloud clubbing." Viewers can watch d.j. sets on streaming platforms and send in messages to be read live, to create the illusion that they are connected. The new reality show "Home Karaoke Station" features famous singers taking requests, engaging with viewers, and performing—from self-quarantine in their own homes. Shuttered gyms have offered workout classes online or via the popular WeChat social-messaging app. Other Chinese people on WeChat created a group looking for love under lockdown. In one of the twenty-plus mass-quarantine centers in Wuhan, the megacity where this coronavirus first emerged, women have turned to karaoke to lift the spirits of sequestered groups."
Article: Finding Connection and Resilience During the Coronavirus Pandemic
Communication
How to talk to your kids about coronavirus
I pick my conferences not by who will be on the podium but by who will be sitting next to me. A few years ago I went to a conference in Portland, OR on trauma-informed approaches to community response to climate change. The conference pretty much sucked because of way too much "sage on the stage" content and nowhere near enough "who's in the room?" opportunity.
Lucky for me I did ask Cheri Lovre to connect, and we are still hanging out regularly via Zoom. Cheri runs a company called the Crisis Management Institute. She's the one you call when there's been a mass shooting at your school. Her website states expertise in addressing crisis response, peaceable schools and violence prevention. So last week when it was obvious that coronavirus is a crisis, she and her team went into overdrive. They created a website dedicated to how to talk to your kids about COVID-19.
Here's the curriculum for the first 6 weeks:
Week 1: Attitude Affects Outcome.
Week 2: Managing Anxiety
Week 3: Coping With an Uncertain Future.
Week 4: Empowerment
Week 5: Filling Time When Kids are Home
Week 6: Distinguishing Fact from Hype
And it goes on from there because unknown is the new normal. Nice work, Cheri. I knew there was a good reason to go that conference.
Website: Talking to Your Kids About COVID-19
Just for Fun
The first lines of 10 classic novels, rewritten for social distancing
Next Economy
Thinking about the longer run
"There is, it bears emphasis, an absolute need to make equity a centerpiece of a post-pandemic economic vision. US history is not encouraging in this regard, but the utter necessity of maintaining an inclusive vision at the center of our economy is clear. We need to not just flatten the pandemic curve, but also break the pattern of racist reaction that too often followed pandemics in our nation's past. 'Break the pattern' might become as important a mantra as 'flatten the curve,' moving forward."
"Can we imagine a post-pandemic economy that reflects a vision that's rooted in solidarity of each of us for one another and that addresses our climate, our health, and the manifold challenges of our time? Can we envision an economy that centers on belonging, as john a. powell advocated in Nonprofit Quarterly not long ago?
"The limits of the individualistic path that we have been following in the US and throughout the West have never been so obvious. But we still must decide whether or not we will choose to see them."
Article: Don't Just Flatten the Curve, Break the Pattern!
Meditation
Sitting with others while apart
If you meditate you know that meditation can provide significant relief from anxiety and stress, and you know that meditating with others is easier than meditating alone. My local zen center, Windhorse Retreat Center, has been offering a virtual zendo for years, but this week they added additional times for sitting together from the comfort of your own home. Everyone is welcome. Feel you there?
Silent Unguided Sitting: Daily @ 7-7:30 am and Monday-Fridays: 12-12:30 pm
Guided Meditations: Monday-Fridays at 9-9:30 am and 11-11:30 am
Tuesdays 7 pm: meditation (30 minutes) followed by dharma talk at 7:30 pm with teachers from Green River Zendo
Wednesdays 7-7:30 am: Guided Meditation with Fleet Maull (all times Eastern)
Zoom Link to Join Any Session Above: Virtual Zendo
Just for Fun
Ireland was not daunted by the fact that St. Patrick's Day parades were cancelled this week. Instead thousands of people made parades out of toys, pets, kids, and farm equipment and posted them on social media under the hashtag #RTEVirtualParade.
Brand Communications
The latest moves brands are making to deal with the fallout of coronavirus.
"The rapidly spreading coronavirus is causing major disruption for marketers, forcing unprecedented action, including mandating employees work from home, closing offices, stopping agency reviews and tweaking or stopping certain advertising. Ad Age is posting the latest actions that major marketers are taking.
"This will be updated as the situation develops, latest news on top. If you have news to share on this topic, email eschultz@adage.com."
Article: A Regularly Updated List Tracking Marketers' Response To Coronavirus
Playlist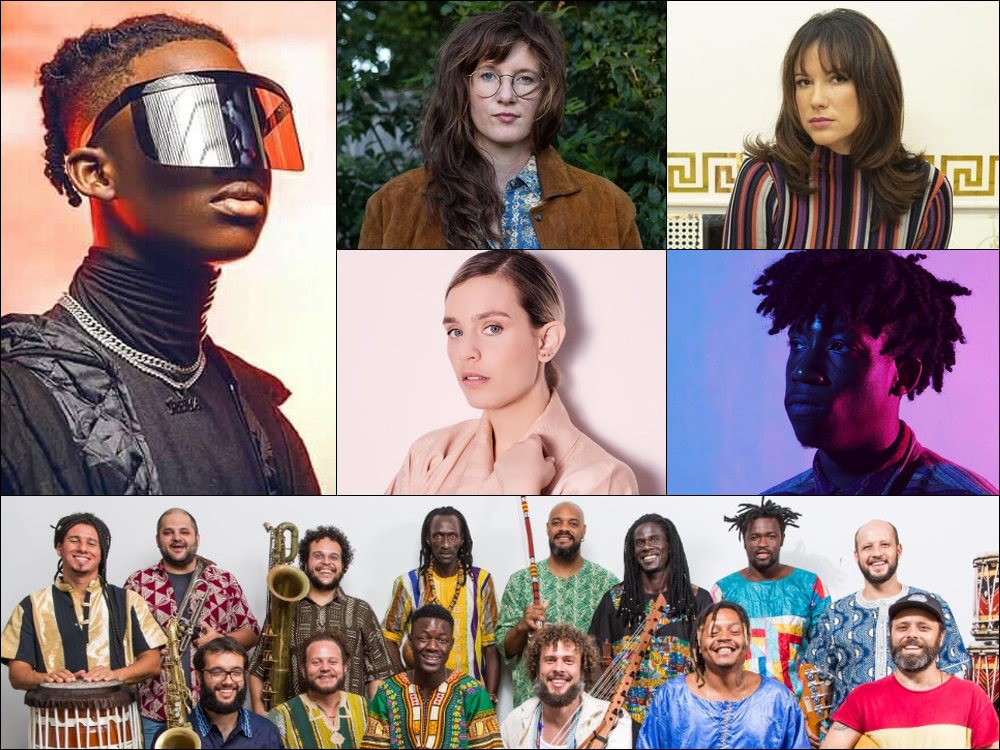 Top: Rema; S.G. Goodman; Chelsea Williams. Middle: Totemo; Akinyemi. Bottom: Höröyá.  Courtesy of the artists
The SXSW music festival was supposed to have happened this week, but for the first time in its more than 30 year history the festival was cancelled in order to help slow the spread of coronavirus. But the crew at NPR's All Songs Considered had already sifted through "hundreds and hundreds of artists that were supposed to play in Austin this week. The festival, and the weeks leading up to it, has, for many years now, been the way we discover a large chunk of the musicians we end up following for years to come."
So, they devoted their show this week to 12 of the artists that they had been looking forward to seeing live. Each of these acts brings a fresh spin to genres as diverse as rock, folk, latin dance, hip hop, and techno.
Article: What We'll Miss At SXSW This Year
Image of the week
The image of the week is of Alice B. Toklas and Gertude Stein in their drawing room, painted by Maria Kalman. I love Kalman's work for her fearless curiosity that knows no apparent bounds. I was first introduced to her endless inquisitiveness in her book The Principles of Uncertainty. Amazon describes the book this way: "An irresistible invitation to experience life through a beloved artist's psyche, The Principles of Uncertainty is a compilation of Maira Kalman's New York Times columns. Part personal narrative, part documentary, part travelogue, part chapbook, and all Kalman, these brilliant, whimsical paintings, ideas, and images – which initially appear random – ultimately form an intricately interconnected worldview, an idiosyncratic inner monologue."
She's produced more children's books than I can count: she has produced an ode to cake with food writer Barbara Scott-Goodman; she has illustrated Strunk and White's The Elements of Style. After the 2008 election she spent a year investigating American democracy and its workings, creating a book called And the Pursuit of Happiness.
Now she has illustrated a reissue of The Autobiography of Alice B. Toklas by Gertrude Stein, available now from Penguin Press. Lit Hub has posted an interview with her about the project.
Article: Illustrating the Domestic Bliss of Alice B. Toklas and Gertrude Stein
What's Clarity First?
If you're new to Clarity First, it's the weekly newsletter by me, Mitch Anthony. I help people use their brand – their purpose, values, and stories – as a pedagogy and toolbox for transformation. Learn more.
If you get value from Clarity First, please pass it on.