"This is the solstice, the still point of the sun, its cusp and midnight, the year's threshold and unlocking, where the past lets go of and becomes the future; the place of caught breath." – Margaret Atwood
Clarity First
A notebook about how we work, and learn, and love and live.
Here in the northern hemisphere we are on the cusp of the Summer Solstice, the day when, as Margaret Atwood says, we let go of the past and become the future. This winter a deadly pandemic revealed in stark relief what our distracted selves have been avoiding, the reality that ours is "a sick and unequal society incapable of self-governing". This is the year that we Americans wake every morning to the reality that we are living in a failing state.
The good news is that there is no turning back. Complacency is no longer an option. We cannot stop until there is liberty and justice for all. We've got a lot of work to do, so let's do it. Happy Friday.
Civics, Next Economy
"The public wants a Green New Deal. The public wants green stimulus. The public wants to address inequality."

Sunrise NYC, a climate activist group, rallies in front of Senate Minority Leader Chuck Schumer's office in Midtown Manhattan demanding that he support the Green New Deal. (Photo: Gabriele Holtermann-Gorden/Pacific Press/LightRocket via Getty Images)
"Amid persistent calls for a green and just recovery from the ongoing coronavirus pandemic and nationwide protests against systemic racism and injustice, researchers on Friday detailed recent studies showing 'policy packages that address the climate crisis alongside income inequality, racial injustice, and the economic crisis are more popular among voters.'"
"The protests sparked by Minneapolis police killing George Floyd have renewed pressure on all levels of government to pursue racial justice—and not just in terms of police violence against historically marginalized groups, particularly black Americans, but also when it comes to economic and environmental injustice."
Article: Research Shows 'Linking Climate Policy to Social and Economic Justice Makes It More Popular'
Futures Thinking
Architects and urban planners think aloud about some of the ways a pandemic allows us to see alternative futures. 
Historically pandemics are a gateway to new ways of living together. This one will be no different.
Article: Six Experts on How We'll Live, Work, and Play in Cities After COVID-19
Learning, Civics
Which things if they existed in the world, would make our society, collectively, saner?
"Lately, I've been thinking about the class of things that I'm calling 'Civilizational Sanity Interventions.' With that term I'm meaning to refer to technologies, institutions, projects, or norms that, if implemented, would improve the quality of high level decision making about important issues.
Article: What Are Some Civilizational Sanity Interventions?
Learning, Social Messaging
We still haven't fully recognized the art made by twentieth-century black artists.
Images, like Emory Douglas's depictions of cops as pigs, were central to the Black Panther Party's self-fashioning and mark its place in history. Art work by Emory Douglas / ARS / Art Resource
"We can see by now that the anti-police-brutality protests of 2020 differ profoundly from those of the nineteen-sixties. And I do mean see. We're seeing many protesters who are not black and marches in more places: large, small, urban, rural. These are protests ignited by seeing, seeing horrific videos of criminal acts again and again and again.
"The very fact of the sameness of police brutality then and police brutality now intensifies an anger that remains totally justified. In the sixties, the Black Panther Party arose to confront police brutality, and the Panthers created a visual archive of justified outrage. Today's protesters know that their actions and the images they create will enter the political history of confronting injustice. This has not been the case for anti-police-brutality imagery created a half century ago. We still haven't fully seen the art made by those twentieth-century angry black artists."
Article: Seeing Police Brutality Then and Now
How we work
There's something missing from the virtual workplace: chance encounters and informal conversations. They're important and need to be deliberately replaced.
"There are two parts to productivity: efficiency and effectiveness. We're finding ways to work more efficiently virtually, but sacrificing the effectiveness of live, person-to-person exploration, engagement and energy. There's an interpersonal connection that happens live and in-person that can never be replicated virtually. And chance encounters don't happen at all virtually.
"By definition, chance encounters happen by chance and are unplanned. Smart workspaces are increasingly designed to encourage and enable those chance encounters. But they're not happening with people forced to be physically isolated.
"Let's explore two fixes: creating excuses to contact people and scheduling informal conversations."
Article: Chance Encounters Have Been Obliterated By COVID-19. Here's How To Replace Them.
Corporate Responsibility, Branding
The emancipation of Aunt Jemima is way behind schedule.
A 1940s print ad for Aunt Jemima products. (Handout/Via Reuters)
"Just in time for Juneteenth, Quaker Oats announced that the Aunt Jemima brand will be retired as its parent company PepsiCo works to "make progress toward racial equality." Like that of the enslaved black people in Texas who remained in bondage years after President Abraham Lincoln had granted their freedom, the emancipation of Aunt Jemima is way behind schedule. I mean, really, why did it take this long?
"Her name should have fallen off boxes and bottles years ago, and the fact that it didn't suggests that the companies that controlled the brand for more than a century have all been slaves to profit — holding onto a valuable trademark that's internationally known and historically offensive."
Article: Why Did it Take So Long to Set Aunt Jemima Free?
Article: Cream Of Wheat Becomes Fourth Brand In 24 Hours To Revisit Packaging Over Racist Origins
Article: Uncle Ben's Brand Will 'Evolve' Following Aunt Jemima's Removal
Diversity and Inclusion, Branding
In Instagram post, Band-Aid hints at a multi-shade product coming next year, succeeding a similar line scrapped more than a decade ago.
Article: Johnson & Johnson to Roll Out a Band-Aid In Several Shades For Racial Diversity
Playlist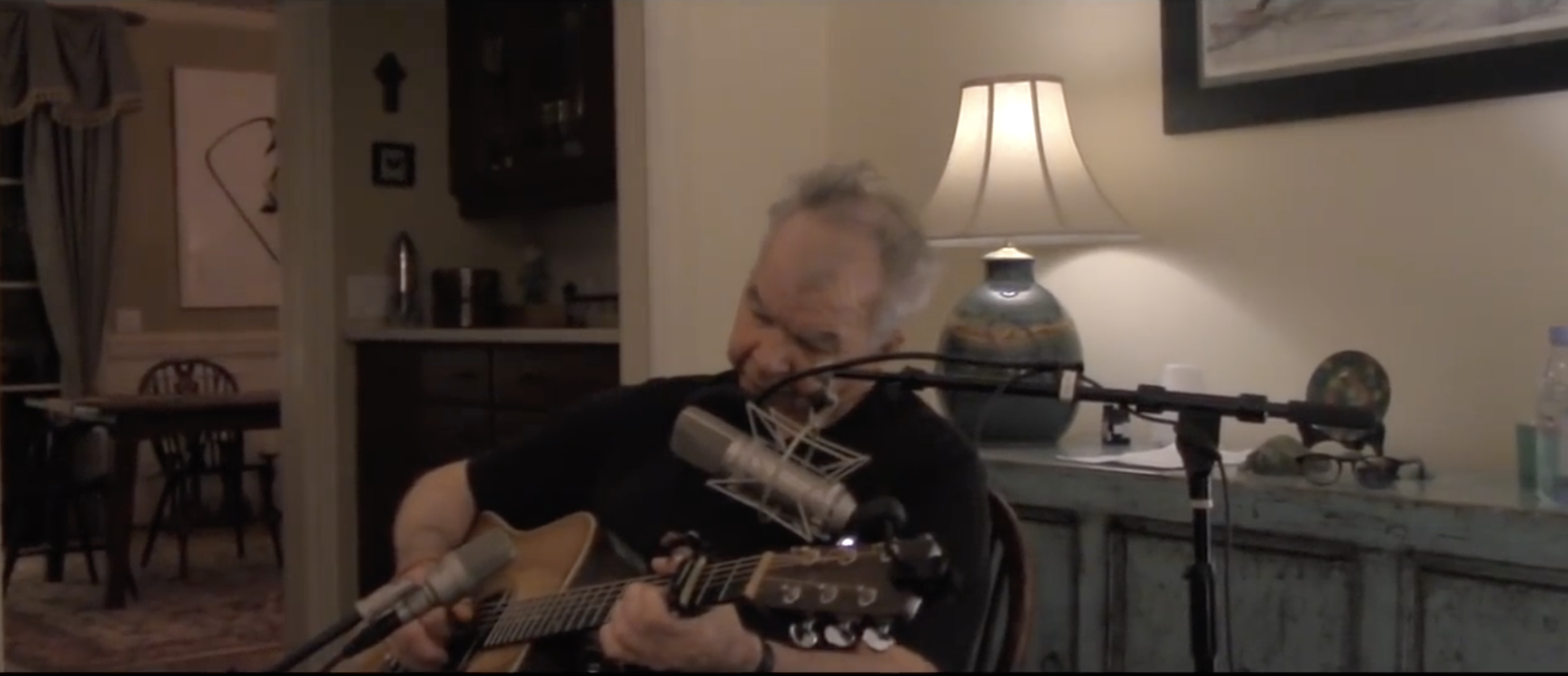 This is the last song that John Prine recorded. He wrote it with his longtime collaborator Pat McLaughlin. It is hauntingly nostalgic, a soothing salve for these times of major transition. Thank you John Miller for sharing this beautiful work.
Video: I Remember Everything 
Image of the Week
The image of the week is titled Froth Monster, by Travis Johnson. The photo was one of 23 finalists in the 2020 Nikon surf photography contest. I love how the surfer is freaked and in command at once. And the thing that blows my mind about this kind of live action sport photography, is that the photographer needs to be close to the live action, and shooting, at the same time.
Ren McGann won the best of show award with this image, titled The Right.
Article: Beautiful Edition of the 2020 Nikon Surf Photography
What's Clarity First?
If you're new to Clarity First, it's the weekly newsletter by me, Mitch Anthony. I help people use their brand – their purpose, values, and stories – as a pedagogy and toolbox for transformation. Learn more.
If you get value from Clarity First, please pass it on.