"The illiterate of the 21st century will not be those who cannot read and write, but those who cannot learn, unlearn, and relearn." – Alvin Toffler
Clarity First
A notebook about how we work, and learn, and love and live.
As my grandmother used to say, there is nothing as over as Christmas. I do enjoy the midwinter rituals of gatherings, special foods and special music, and the luxury of time-off, but the feeling that every day is Sunday does start to get old without a Monday to play against.
So I'm happy to greet you here, dear reader, on the cusp of a brand new year. Let's keep learning, and then relearning. Happy Friday.
Futures Thinking
Five reasons to feel hopeful in the new decade
Karen Swisher covers tech and society for the New York Times. She agrees that as the decade comes to a close the internet and what it has wrought feels pretty crappy.
And she also sees five reasons to feel hopeful about what we are learning and how we can respond to it. "It all feels very Yeats-y — things falling apart, the center not holding, anarchy loosed, drowned innocence, a lack of conviction from the best and, of course, endless loudmouthery from the worst.
"But despair not, because what's coming in the next few years might be a lot better than you expect, especially now that our outsize expectations for tech have been leveled and fanboy tendencies toward technology companies have been tamped down."
Article: No More Phones and Other Tech Predictions for the Next Decade
Biomimicry, Systems Thinking
"In the most basic sense the purpose of life is to keep more life flowing and unfolding in as many trees, as many butterflies, as many wild roses as the ecosystem will allow…
"… That takes efficiency, and those species that prove best at it live the longest, and live best."
"From geese flying through the sky in formation to schools of fish swimming in the ocean, the world's creatures show an efficiency that is the envy of physicists, architects and designers. Writer Gary Ferguson explains the inspiration that we humans can draw from how energy flows in the natural world."
Article: How Can We Learn To Use Energy More Wisely? Let's Look To Nature As A Guide
Working Together
How to use security, growth, connection, and enjoyment to orient ourselves in the face of conflict.
"If disagreement is a tree, anxiety and cognitive dissonance would be the water and air that help the tree grow, and the fruit that we have spoken of in passing up until now – security, growth, connection, and enjoyment – is what the tree produces. A disagreement that's oriented entirely around the fruit of security will never yield productive questions because in those conversations information and questions are used to attack and defend our positions. There's no reason to ask your enemy a real question, because the assumption is that they see uncertainty as a vulnerability and will try to use it against you—and vice versa.
"In order to shift out of battle mode, we need to remember to value different kinds of outcomes, reorienting the purpose of the conversation away from security and toward growth, connection, and enjoyment. When you do this, incidentally, security also comes along indirectly. Each of these four fruits of disagreement can be sought after individually, but the art of productive disagreement will ultimately show us how to seek all of them together."
Book Excerpt: Why Are We Yelling?: The Art of Productive Disagreement
Personal Development
"If we don't look back, how do we move forward?"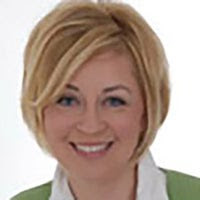 "This is the time of year when people look forward and decide what their resolutions are going to be. Whether they realize it or not, creating those resolutions comes from taking inventory of what they have been doing. As you move into 2020, it's important to first look back."
Article: How (And Why) You Should Give Yourself A Year-End Review
Personal Development, Learning
From the good intentions department
Bullet journaling has taken off as a kind of mindfulness-meets-productivity trend that equates organized journaling with an ordered interior life. (Photograph by Natalie Emerson)
I'm not a big one for new year's resolutions, but I do want to commit to integrating the art of  Bullet Journaling into my note keeping this year. I was first inspired by a New Yorker article last September: Can Bullet Journaling Save You? In it Anna Russell describes the practice as "a set of organizational instructions: Marie Kondo for the notebook. Basically, you take a journal, number the pages, and create an index so you can find everything. From there, you can list tasks, write diary entries, and build out a minimalist calendar." Then last week Matthew Kent published an idiot's guide to the practice on Medium: Getting Your Life Back on Track: the Benefits of Bullet Journaling. His summary makes the practice seem simple enough to actually do.
And I've ordered the how-to book that the practice's creator, Ryder Carroll, a digital designer who was simply looking for a way to gather his myriad ideas, thoughts and notes, published last year..
Book: The Bullet Journal Method
User Experience, Listening
Andrej Berlin shares what he's learned doing 10 years of product interviews for research.
Andrej's has been talking with end-users for 10 years, and he's learned a thing or two about getting honest and meaningful input from them. His experience is invaluable when conducting dialog interviews. He's so right that questionnaires are quite meaningless now, and that our goal is to really understand who the user is, and how our product or service helps that user.
Article: The Ultimate User Testing Guide
Learning, Creative Process
R. Crumb: "I've got to do it. I'm going to get hell for it, I know, but I have to do it."
I came of age when "alternative America" was a pedagogy, and R. Crumb was core to the curriculum. I had not, and still have not ever seen an artist willing to be so raw, honest and revealing about his most innermost truths.
This short documentary features delightfully open answers to an off-camera interviewer that are intercut with stills of his prodigious output to make the case for how completely unique he is.
Here's a typical comment: "I had this inspiration: when it comes into my head, oh, I've got to do it. I'm going to get hell for it, I know, but I have to do it. Somehow, somebody's got to lay this out. It's like, there's this shit underneath that people just don't want it out front. So, just put it out there, this whole paranoia, and put it out there in a comic book."
Video: Robert Crumb Interview: A Compulsion to Reveal
Playlist

"There are those who say that Radiohead was the last of the great rock bands before the internet crushed the record industry and popular music fragmented into a proliferation of microgenres. Maybe it's fair to say some of those people have been humming Radiohead songs since the band's debut, Pablo Honey, in 1992.
"And maybe rock isn't a thing of the past, it's just evolved, thanks in no small part to Radiohead, who also helped usher in the very streaming and downloading revolution that killed the rock star system. They did so with several groundbreaking experimental albums that seemed to uncannily coincide with major shifts in digital technology.
"Now you can stream all of those albums on YouTube, from Pablo Honey to 2016's Moon Shaped Pool. Revisit not only the songs on their debut besides 'Creep' but the albums that devastated, then reshaped, the industry, and irrevocably changed the sound of popular music."
Article: Radiohead Puts Every Official Album on YouTube, Making Them All Free to Stream
Image of the Week
The image of the week is titled Linda Nochlin and Daisy, 1973, oil on canvas, by Alice Neen. The painting is in the permanent collection of Boston's Museum of Fine Arts. It's hung now in the show Women Take the Floor.
"'Women Take the Floor' challenges the dominant history of 20th-century American art by focusing on the overlooked and underrepresented work and stories of women artists. This reinstallation—or 'takeover'—of Level 3 of the Art of the Americas Wing advocates for diversity, inclusion, and gender equity in museums, the art world, and beyond. With more than 200 works drawn primarily from the MFA's collection, the exhibition is organized into seven thematic galleries. Interactive programming creates a dynamic space that welcomes visitor participation, and new rotations of artwork introduced over the run of the exhibition ensure that new voices and perspectives are available on each return visit."
Website: Museum of Fine Arts Boston, Women Take the Floor.
What's Clarity First?
If you're new to Clarity First, it's the weekly newsletter by me, Mitch Anthony. I help people use their brand – their purpose, values, and stories – as a pedagogy and toolbox for transformation. Learn more.
If you get value from Clarity First, please pass it on.
Not a subscriber? Sign up here.
You can also read Clarity-First on the web.