"Heaven is under our feet as well as over our heads."

– Henry David Thoreau
Clarity First
A notebook about how we work, and learn, and love and live.
In New England we're enjoying a snowy winter. Prospect Mountain, a nordic ski center in Woodford, VT, is just an hour from our house in Western Mass. Debbie and I get up there as often as possible. Last January she shattered her femur there, and it's taken a full year to recover. But this week she made a triumphant return to the trails. Here she is at the bottom of the mountain on Wednesday, masked and ready to ski for the first time in more than a year.
I hope that you, too, have rituals that get you outside, that help remind you that on this beautiful earth heaven is right under our feet.
Happy Friday.
Persuasion
Don't try to change someone else's mind. Instead, help them find their own motivation to change.

Hanna Barczyk
"When we try to change a person's mind, our first impulse is to preach about why we're right and prosecute them for being wrong. Yet experiments show that preaching and prosecuting typicallybackfire — and what doesn't sway people may strengthen their beliefs. Much as a vaccine inoculates the physical immune system against a virus, the act of resistance fortifies the psychological immune system. Refuting a point of view produces antibodies against future attempts at influence, making people more certain of their own opinions and more ready to rebut alternatives."
"…Several decades ago, when treating substance abuse problems, psychologists developed a technique called motivational interviewing. The central premise: Instead of trying to force other people to change, you're better off helping them find their own intrinsic motivation to change. You do that by interviewing them — asking open-ended questions and listening carefully — and holding up a mirror so they can see their own thoughts more clearly. If they express a desire to change, you guide them toward a plan."
Article: The Science of Reasoning With Unreasonable People
Design Thinking
Design is not just a job – it's a way of thinking.

Education Minister Lawrence Wong speaking at the Design Education Summit  PHOTO: LIANHE ZAOBAO
On Thursday of this week the DesignSingapore Council – Singapore's national agency that promotes design – and the SUTD-MIT International Design Centre hosted their second annual Design Education Summit. At the virtual conference Education Minister Lawrence Wong made a clear case that design thinking, an approach used primarily by the business community, is an effective strategic tool to help Singapore recover from the social and economic effects of the Covid-19 pandemic.
In a post-Covid world, the minister said, there is a need to prepare Singapore's young to be "adaptable, nimble and innovative problem solvers".
Article: Use Design Thinking to help Singapore's Young Be 'Innovative Problem Solvers', says Lawrence Wong
Design, Branding
How the Apple Watch takes the familiar and makes it its own.
Ads for Rolexes with the high visibility dial. Image credit Rolex Magazine
"The Apple Watch is more than merely a smartwatch…it sits at the confluence of design, technology, lifestyle, and watchmaking. This perfect blend of so many different disciplines and constraints puts it in a category all by itself.
"Apple did this not by taking an age-old wristwatch silhouette and cramming some electronics in it. Instead, they carefully reimagined every aspect, from the user interaction patterns to the mechanism securing the interchangeable bands, the digital crown, the variety of cases and bands, and the use of watch terms like 'complication' in the user experience.
"In particular, the analog faces reveal what Apple does so well — taking the familiar and making it their own. Over the years, they have released quite a few faces with roots in history. Each one started as an iconic watch archetype and was remade to take advantage of the Apple Watch platform."
Article: The Iconic Watches That Inspired Apple Watch Faces
Promotion, Social Messaging
In order to support French potato farmers who can no longer sell their produce due to restaurant closures across France, Burger King is giving away bags of potatoes with every visit to a drive-thru.
"From the minds of Paris-based creative agency Buzzman, the new campaign for Burger King France has seen the fast food chain buy 200 extra tons of potatoes. Since yesterday, Burger King has been giving away a one kilo bag of potatoes to each customer who visits a drive-thru.
"It comes in a bid to help French potato farmers unable to sell their produce due to widespread restaurant closures across the nation, as a result of the coronavirus pandemic.
"(The campaign) is being supported in The Journal Du Dimanche French newspaper and on the brand's social media network.
"The operation will be available in all Burger King drive-thrus across France."
Article: Burger King France Giving Away Potatoes at Drive-Thrus to Support Farmers
UX, Audience Needs
Four common questions you should avoid to improve the quality of your user interviews
Regular readers know how much credence I put in talking with your customers and stakeholders. But there is a wrong way to do it. Amy Rogers summarizes four common mistakes.
"Interviews are simple to run, but it can be easy to mess them up and ask the wrong questions. A common mistake is to ask your interviewee to come up with a solution with you. This is wrong. What you're doing is trying to understand them so that your team can make something for them. The design should be left to the professionals, right?
"Asking the wrong questions in interviews can lead you down a path where you aren't discovering anything. Or worse, focusing on the wrong points."
Article: Stop Asking Your Users What They Want
Communication, Diversity
Content that fails to address the needs of speakers of marginalized languages perpetuates the power imbalance that prioritizes the dominant culture at the expense of everyone else.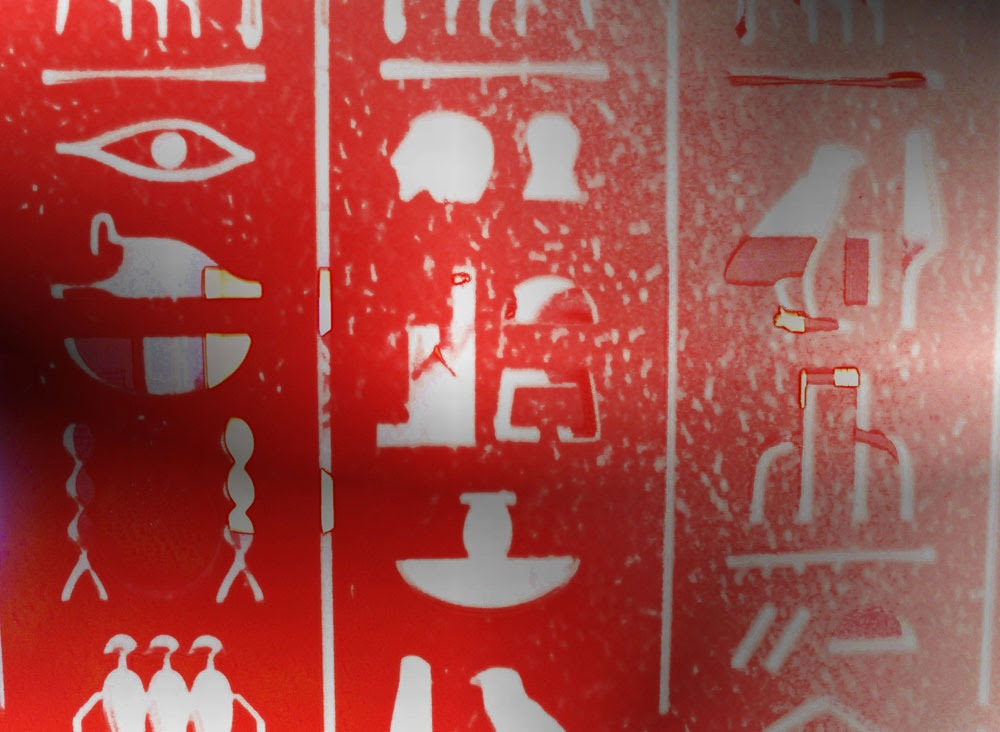 Confusion about Language Clive Varley
"Communities Creating Healthy Environments defines "language justice" as "building and sustaining multilingual spaces in our organizations and social movements so that everyone's voice can be heard both as an individual and as part of a diversity of communities and cultures."
"The responsibility to achieve greater language justice does not only lie with linguists and language experts. Awareness about language and multilingual communications should be the domain of everyone involved in social movements, nonprofits, philanthropy, and human rights advocacy.
"You can help dismantle language barriers by starting with your own organization's communications. Here are five simple steps to get started."
Article: Language Is Power: 5 Action Steps for Communicating in a Multilingual World
Personal Development
Just breathe.
"Fortunately, combating screen apnea can be very simple, especially if you already have a meditation practice.  Simply bringing attention to your breath and body can make a huge difference.  Here's a simple, three-part practice that I recommend, even if you're right in the middle of a zoom call."
Article: Do You Have 'Zoom Apnea'?
(Thank you Julia Mines.)
Personal Development
A fun and motivational Instagram account
Instagram account: We're Not Really Strangers
Oneliners
A New Wave of Small Agencies Founded by Experienced Creatives Are Increasingly Grabbing Big Brand Attention.
The past year has offered a glimpse of the nowhere-everywhere future of work, and it isn't optimistic for big cities.
Customer Service Checklist: 15 Ways to Provide Exceptional Customer Service
Women Artists Reflect on How They Helped Shape SoHo
Playlist
Video: Gladys Knight & The Pips "Midnight Train To Georgia (1974)
"Jim Weatherly, the country singer-songwriter who penned the Gladys Knight and the Pips hit "Midnight Train to Georgia," among other hit songs, died Wednesday at his home. He was 77.
"Weatherly was a celebrated, championship-winning quarterback at Ole Miss before abandoning football to start a music career in Los Angeles. It was there that Weatherly first recorded his best known track as "Midnight Train to Houston" — the song was inspired by his friends Lee Majors and Farrah Fawcett, the latter of whom told Weatherly she was taking a "midnight plane to Houston" — before the song caught the attention of soul singer Cissy Houston, who changed "Houston" to "Georgia" before recording it in 1973.
"Soon after, Gladys Knight and the Pips recorded their signature version of "Midnight Train to Georgia," which became a Number One hit in October 1973. Their version would also win the Grammy for Best R&B Vocal Performance by a Duo, Group or Chorus, and would later land at Number 438 on Rolling Stone's list of the 500 Greatest Songs of All Time. Aretha Franklin, Neil Diamond, Garth Brooks and dozens more would later record their own versions of the Weatherly-penned classic."
Article: Jim Weatherly, 'Midnight Train to Georgia' Songwriter, Dead at 77
Image of the Week
The Image of the Week is by Austin-based artist Deborah Roberts. From her artist's statement:
"Wading through my work, you must look through multiple layers, double meanings and symbols. My process combines found and manipulated images with hand drawn and painted details to create hybrid figures. These figures often take the form of young girls and increasingly Black boys, whose well being and futures are equally threatened because of the double standard of boyhood and criminality that is projected on them at such a young age. The boys and girls who populate my work, while subject to societal pressures and projected images, are still unfixed in their identity. Each child has character and agency to find their own way amidst the complicated narratives of American, African American and art history."
In her always fabulous blog, The Jealous Curator, Danielle Krysa has a podcast interview with the artist, as well as a large portfolio of her work.
Article: I'm a Huge Fan of Austin-Based Artist Deborah Roberts
What's Clarity First?
If you're new to Clarity First, it's the weekly newsletter by me, Mitch Anthony. I help people use their brand – their purpose, values, and stories – as a pedagogy and toolbox for transformation. Learn more.
If you get value from Clarity First, please pass it on.